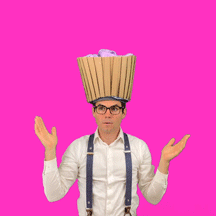 SCIENCE STORYTELLING ASSEMBLY SHOWS
A Biophysics PhD and former Amazon software engineer, Doctor Sparks performs STEAM (Science, Technology, Engineering, Arts, and Mathematics) school assembly shows combining his internet-of-things inventions with traditional storytelling. It's Mister Rogers meets Bill Nye!

Read a recent news article about Doctor Sparks and his show

Your students will visualize data from a "smart" pogo stick, teddy bear, and juggling balls. They may get to hold inflating robotic muffins, dance on stage to simulate brownian motion, or sing a call and response song about heat. And they'll hear a set of stories about a trickster gopher who learns about forces, fractions, heat, and friendship.

The 50 minute show is geared towards either students in grades K-5 or middle-school aged students, and teachers and parents will enjoy the whimsy and humor as well.